'THE' Life Science Conference! Diversity Alliance for Science - DA4S
East Coast Conference, New Jersey – 2nd May to 4th May, 2022
Diversity Alliance for Science (DA4S) stands for innovation, inclusiveness, and sustainability within the Life Science industry. The 2022 East Coast Conference in Newark, New Jersey was a testament to this. Adding to the innovation spectrum was Crave InfoTech. Our team, amongst the veterans of the industry, shared our insights and learnings as proven 'solution' engineers within life sciences.
The keynote speaker was none other than Dr. Moogega Cooper, Planetary Protection Lead (Mars 2020 Mission), NASA's Jet Propulsion Laboratory!
Dr. Cooper has been quintessential to the Mars Perseverance Rover landing on 18th February 2021. Her work to ensure compliance of the spacecraft in terms of sterilization and safety within the environment of Mars. She has also received multiple awards like NASA's Early Career Public Achievement Medal, Charles Elachi Award for Exceptional Early Career Achievement, and JPL Voyager Awards for Technical Leadership.
Our Team at DA4S East Coast conference
Crave InfoTech was at the DA4S East Coast Conference as the latter celebrated 15 years of furthering diversity, innovation, growth, and sustainability within the life science industry. The collective efforts of the life science industry powered and pushed us during a global epidemic. This conference, indeed, brought all these insights and learnings on a single platform, spread over multiple interesting tracks and engagements.
Crave InfoTech has been associated with delivering fast-value realizing engineering solutions and enablement. Crave has been leveraging its 15+ years of SAP implementation and out-of-box packaged solutions to solve industry-wide challenges.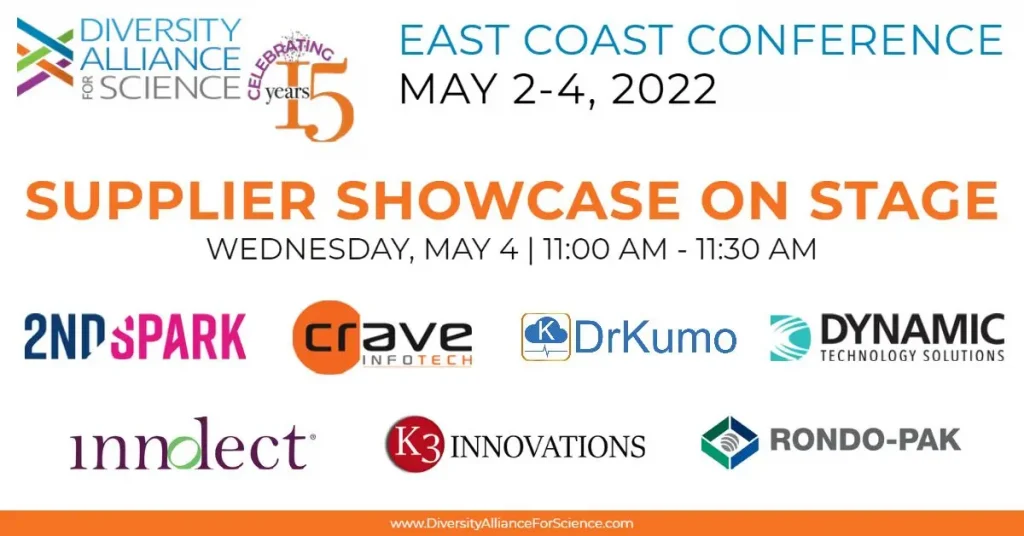 Talking points for Crave InfoTech at DA4S
How to become 100% compliant?
Get ahead of regulatory issues and become 100% FDA compliant with Crave InfoTech. Simply follow automated workflows and in-scan bar codes for zero-error data capture. Every action is tracked, recorded, and ready for approval.
How to increase asset availability?
Improve overall asset lifecycle value by increasing field inspection efficiency, overall wrench time, and reducing downtime. What's more? Crave ensures fast and accurate deployment, with quick value realization and high adoption rates.
How to improve asset calibration?
UI-optimized workflows to ensure fine-tuned equipment and asset calibration processes. Proper calibration planning and execution means that your field technicians are always ready with the right tools with the right info for perfect calibration.
Key takeaway! How to go from Reactive to Predictive Maintenance?
You know about predictive maintenance. It's when you are armed with data-backed analytics and triggers to initiate maintenance processes at the right time for minimal downtime and operational impact.
But how do you get there in a structured, scalable, and sustainable manner? Crave InfoTech, with its deep solution-centric engineering experience, helps you move step-by-step to the level of predictive maintenance. We have the expertise and the drive to get you there, in the most efficient and timely manner.
Shrikant Nistane
Digital Transformation Architect
Vrushali Nistane
President
Patrick Willette
Sales & Growth - North America