Empowering Diversity and Innovation in the Life Science Industry:
The Diversity Alliance for Science (DA4S)
East Coast Conference New Jersey – 2nd May to 4th May 2023
The Diversity Alliance for Science (DA4S) is hosting the ultimate life science conference on the East Coast! Taking place in Newark, New Jersey from May 2nd to May 4th, 2023, this event embodies DA4S's commitment to innovation, inclusivity, and sustainability within the industry.
At the forefront of innovation, Crave InfoTech joined the ranks of industry veterans at the conference to share our knowledge and expertise as trusted "solution" engineers in the life science field.
Don't know about DA4S?
The Diversity Alliance for Science (DA4S) is a nonprofit organization that aims to promote diversity, equity, and inclusion in the life sciences and healthcare industries. The organization was founded in 2011 and is headquartered in Pennsylvania, USA.
DA4S works to connect diverse individuals and organizations in the scientific and healthcare communities, providing resources and support to promote the advancement of underrepresented groups. The organization offers a variety of programs and initiatives, including mentorship programs, educational workshops, networking events, and conferences.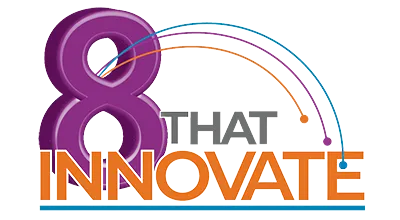 Eight that Innovate is a unique opportunity to demonstrate how your company is using novel ideas to drive value.
The program aims to highlight companies or organizations that are making significant contributions to the scientific and healthcare communities and that are committed to promoting diversity, equity, and inclusion within their organizations and beyond.
The mentorship program provides mentees with the opportunity to develop their professional skills, expand their networks, and gain valuable insights into the industry. Mentees and mentors engage in regular meetings and discussions to provide guidance and support on topics such as career development, networking, professional skills development, and work-life balance.
DA4S 8THATINNOVATE Program & Crave's Participation
Innovating for a Sustainable Future: Crave InfoTech Nominated for DA4S 8thatinnovate Program
Crave InfoTech has been nominated for the DA4S 8thatinnovate Program, where they will compete with eight other exceptional organizations by showcasing their Extended Warehouse Management (cEWM) product, which blends innovation and sustainability.
The program offers a unique opportunity to highlight groundbreaking ideas that create value, and the eight finalists, including Crave InfoTech, will pitch their innovation to a panel of judges during the live "Eight that Innovate" session at the DA4S East Coast Conference in 2023.
DA4S Mentorship Program & Crave's Participation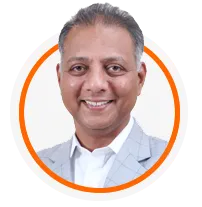 Shrikant Nistane
CEO, Crave InfoTech
We are thrilled to announce that Shrikant Nistane will be participating in the Diversity Alliance for Science (DA4S) Mentorship Program!
As an annual mentoring program, this initiative requires a one-year commitment from both mentors and mentees. Shrikant was selected as one of the mentees, and we are excited for them.
Through the DA4S Mentorship Program, mentees like Shrikant will have the opportunity to connect with experienced professionals in the life science industry who can offer guidance and support as they navigate their careers. This program is just one of the many ways that DA4S is committed to promoting inclusivity and diversity within the industry.
Stay tuned to Shrikant's website for updates on their participation in the DA4S Mentorship Program and their journey in the life science industry.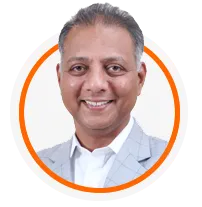 Shrikant Nistane
CEO
Vrushali Nistane
President