In the ever-changing automotive industry, digital transformation is no longer an option—it's a necessity. To stay ahead in the global market, automotive companies are embracing digital strategies, and one crucial area of focus is plant and fleet work order management.
Picture a world where work orders are effortlessly executed, field workers are armed with real-time insights, and organizations are thriving through data-driven decisions. SAP Asset Manager is the catalyst that is bringing this vision to life.
With the intelligent SAP S/4HANA business suite and the user-friendly SAP Fiori interface, automotive businesses are revolutionizing their operations to achieve greater efficiency and gain a competitive edge. So, let's embark on a journey to explore the transformative capabilities of SAP Asset Manager and witness its power in revolutionizing work order management.
Mobilizing Work Order Execution: Power at Your Fingertips
Say goodbye to the days of being tied to a desk or buried under a mountain of paperwork. SAP Asset Manager liberates work order execution, placing the power directly in the hands of field workers.
Managing work orders is significantly quicker and easier with SAP S/4HANA. Improved and live MRP in SAP S/4HANA runs 10 times faster and can run multiple checks on materials daily, ensuring everything is in place and ready to go. SAP HANA databases effortlessly keep a tab of production orders, schedules, and mass product availability checks for sales. By combining SAP S/4HANA with other tools like SAP Manufacturing Integration and Intelligence (SAP MII) and SAP Manufacturing Execution (SAP ME), companies can integrate their manufacturing processes from start to finish.
For warehouse clerks and inventory managers, SAP Fiori apps provide a user-friendly interface and easy access to important data. They can quickly view work order details, update progress, record time and materials, and complete tasks on the go. The result? A surge in productivity, streamlined processes, and the elimination of costly delays.
Analyzing Work Orders and Preventive Maintenance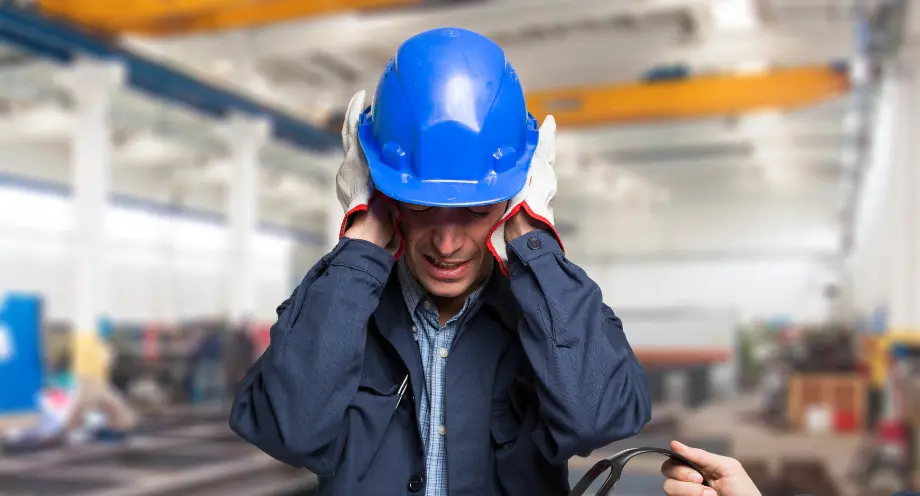 Working in an industry that involves transportation or capital equipment usage, you understand the significance of analyzing your company's work order history before and after introducing a preventative maintenance program that can provide a straightforward solution to your pain points.
The idea is to regulate the total number of unplanned work orders. But rather than focusing on equipment servicing or annual inspections, more often than not, managers struggle to prioritize urgent fixes.
SAP Intelligent Asset Management is focused on taking preventive measures toward enterprise manufacturing. Incorporating a healthy mixture of AI, ML & IOTs, it accesses maintenance task lists across inspections, maintenance and repairs to give you accurate equipment health and risk forecasts. Thus, you can prioritize scheduling operations to prevent immediate crises or process stalling by gaining real-time observation and rectification. 
Unleashing Offline Capability: Connectivity Never Interrupts Progress
Plant and fleet operations often take us to the far reaches of connectivity, where  sometimes, uninterrupted internet seems like a distant dream. 
Fear not! Intelligent Asset Manager comes prepared with a game-changing feature – offline capability. 
SAP Asset Manager mobile app uses SAP S/4HANA, SAP ERP, and SAP Cloud Platform as the IoT platform to manage work orders, notifications, condition monitoring, material consumption, time management, and failure analysis. Field workers can seamlessly execute work orders, access critical equipment information, and capture data even in remote locations with limited or no network connectivity. When the network is regained, the application automatically synchronizes the data, ensuring seamless integration with the back-end system. No more downtime, no more waiting – progress marches on.
Empowering Digital Forms and Checklists: The Rise of Efficiency
Imagine a world without the cumbersome paperwork and manual checklists that often lead to errors and inefficiencies. SAP Asset Manager steps in with its arsenal of customizable digital forms and checklists.
By activating the LOG_EAM_CHECKLIST business function, you unlock the potential of the inspection checklist process. This end-to-end solution encompasses everything from creating inspection plans to recording results and initiating follow-up actions in Plant Maintenance. It empowers you to effortlessly generate inspection checklist templates tailored to specific combinations of technical objects and recurring maintenance tasks. For instance, you can easily create monthly electrical check-up templates.
Implementing this business function brings about numerous advantages, including reduced efforts in master data maintenance and operational execution. Whether it's safety checklists, equipment inspections, or compliance audits—these intuitive digital tools allow Field workers to capture data, conduct inspections, and adhere to safety protocols.
Enhancing Spatial Awareness with GIS Integration: Navigating the Path to Success
Location matters, especially when it comes to work order execution. SAP Asset Manager integrates seamlessly with Geographic Information Systems (GIS) and maps, providing a spatial context that enhances the entire process. 
With features like Geometry Editor and the Geometry Explorer, you can enable and manage business objects for spatial management.
The Geometry Editor

allows you to effortlessly modify the geometries of SAP business objects. It has a range of support layers and enables you to add, delete, and modify geometries.

The Geometry Explorer

provides a comprehensive view of maps and layers, allowing you to visualize and interact with the data. It offers a plethora of actions that can be performed on selected objects within the business layer. For instance, you can create a maintenance order, display a technical object, and more from within the Geometry Explorer.
Make adjustments, add new elements, or remove unnecessary ones— with SAP Asset Manager, you can fine-tune geometries, ensuring they align perfectly with all your requirements.
Field workers can visualize asset locations, view work orders on maps, and navigate effortlessly using built-in GPS capabilities. The result? Reduced travel time, improved efficiency, and heightened spatial awareness during work order execution. 
Final Thought
The world of plant and fleet work order management is experiencing a seismic shift, thanks to the game-changing capabilities of SAP Asset Manager. From mobilizing work order execution and offline functionality to empowering digital forms and leveraging IoT integration, this application is rewriting the game's rules. By embracing its transformative power, organizations can unleash a new era of efficiency, productivity, and data-driven decision-making. So, buckle up and step into the future, where work order management is no longer a burden but a catalyst for success.
If you're looking to explore a modern way to manage work orders for your fleet managers, drivers and mechanics, Crave Infotech is a simple and easy way to get started. Schedule a demo to see how Crave Infotech's cEAM and other solutions can simplify your company's work order management process.
The power is in your hands – the revolution starts now.